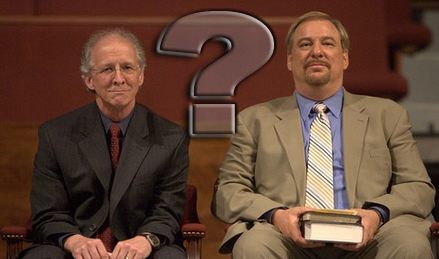 It has recently been announced that John Piper has invited Purpose Driven Pastor Rick Warren to speak at the 2010 Desiring God Conference. This comes as a shock to many in the Reformed Community as they have been some of the harshest critics of Warren's pragmatic approach to ministry and "Church growth."
Back in February, Piper explained why he chose Warren as one of the speakers, listen
here
.
"I like him (Warren), and I'm frustrated with some of his stuff."
-John Piper